Bagging Scale
Dispersion Chutes
UHMW - Available in Colors
Build up on food processing and packaging equipment results in forced outages.
Forced outages result in lost production. Oily fines can build up and release.
Stainless steel equipment requires cleaning as often as every 2 to 6 hours.
VersaPoly® Quadrant Chutes can reduce, build up caused by sticky products or fine particles.
UHMW chutes prevent dry statically charged materials (fines) from building up on the chute surface, then releasing a large charge to the scale system.
UHMW is anti-static, High-temperature resistent, anti-microbial and/or textured.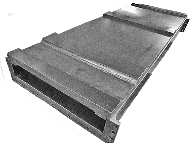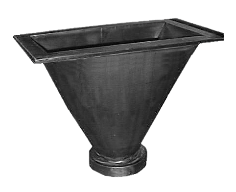 Batching Discharge
Hopper